Register for Phase 8, 9 & 10 release
(Pending Sales Approval)
LUXUS HILLS Phase 1 2 3 4 5 6 7 SOLD OUT
THANK YOU
Luxus Hills – A lifetime of family joy.
A total of 25 phases are planned for this mega landed development of Luxus Hills. Phases 1-7 are released for sale and are all sold out. Currently we are pending Phases 8 & 9 release for sale. Do register early to secure your choice units.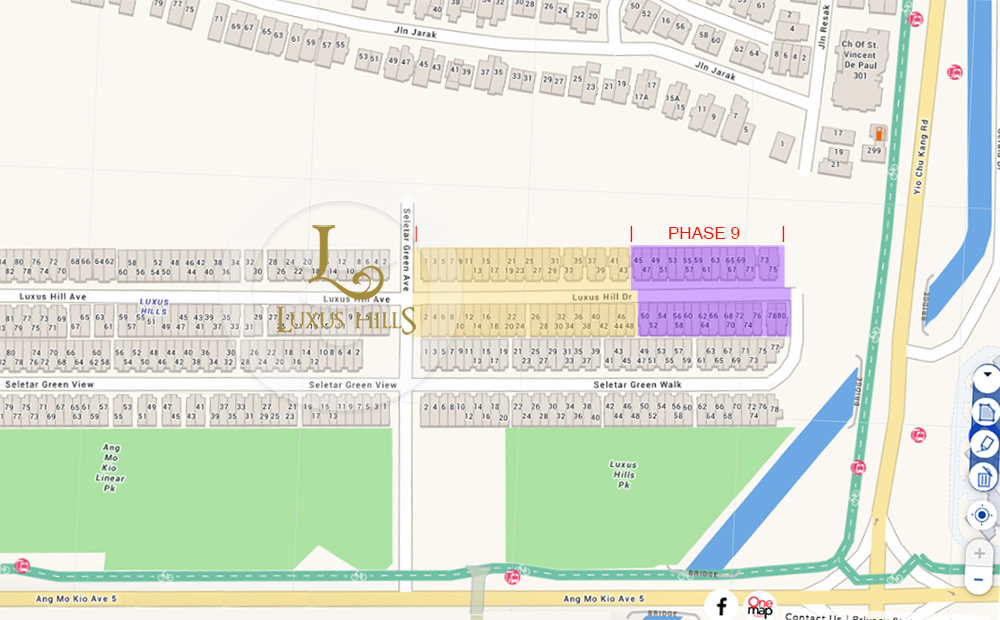 Spanning over 315,000 square meters, Luxus Hills is a landed housing estate marked by a collection of contemporary semi-detached and terrace houses, built respectfully to accomodate everyone in the family. Standing royally on a 999-year leasehold location of superior value, each home is a treasured gem nestled in a tranquil environment that shelters you from the flurries of life. Here, within this private enclave of comfort, you can share moments, create memories and force familial bonds together.
Nothing binds a family together like a home. Inspired by the most precious thing in life – family ties, Luxus Hills is a collection of contemporary landed terraces dedicated to multi-generational living. With more room for everyone, this is a home specially designed to offer each of your loved ones a warm sense of belonging, a cosy life of comfort and above all, a wonderful time together.
Luxus Hills is a gorgeous collection of contemporary terrace houses built for those who appreciate the finer things in life, while placing priority in close family ties. It is situated in Seletar Hills Estate located along Ang Mo Kio Avenue 5 and Yio Chu Kang Road.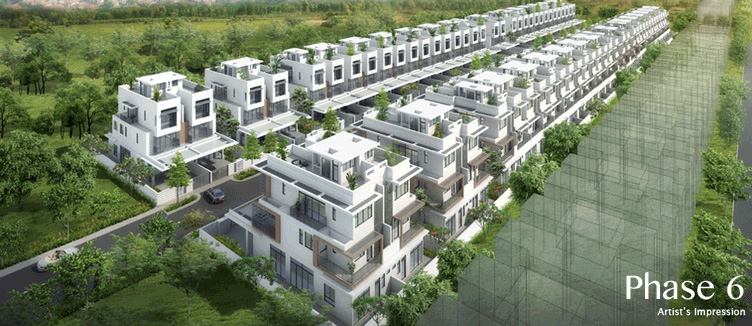 Luxus Hills Provides A lifetime of Conveniences.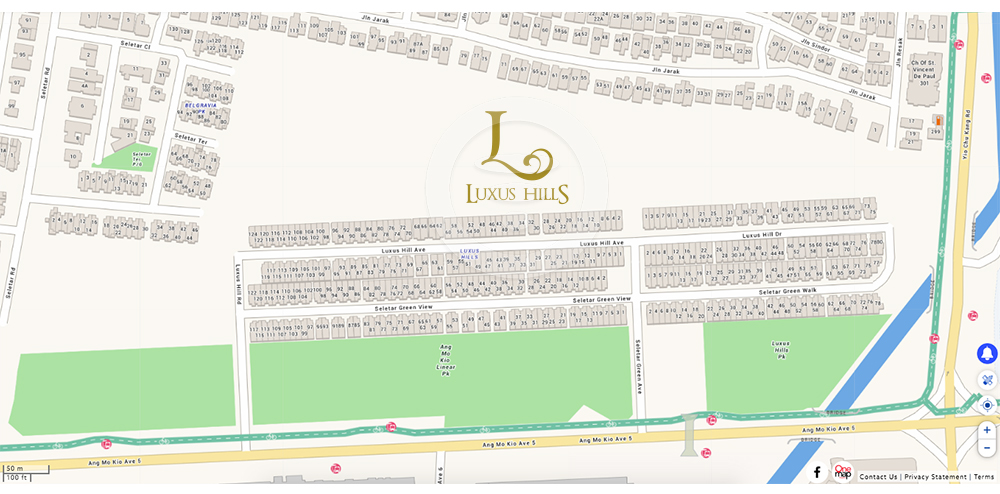 Beyond luxury living, Luxus Hills is a home that puts your mind at ease, reassuring you that all your family needs are well within reach. Shop for your daily essentials conveniently at AMK Hub, Compass Point or Hougang Point. Treat your family to dinner – or if you like – supper, at Buangkok's 24-hour dining venues. Get to every destination fast with major expressways (CTE, SLE, KPE and TPE) just around the corner. Your children will also find travelling to school a breeze, with an abundance of educational institutions including Rosyth School, Anderson Junior College and Nanyang Polytechnic close to home.
Luxus Hills Site Plan for Phase 6 & 7 (SOLD OUT)
Luxus Hills Phases 1 to 5 are fully sold out phases. Discover Luxus Hills, with its 36 beautifully-crafted semi-detached and terrace houses (phase 6). As for our latest phase 7 release, there are a total of 32 units consisting of semi-detached, corner terraces and terraces. Sitting on a 999-year leasehold location of superior value at Seletar Hills Estate, each of these premium abode symbolises a timeless gift – a treasured heirloom you can hand down to your family, generation after generation.
A lifetime of placid harmony at Luxus Hills
It's easy to maintain family harmony in an enclave of serenity. Set amidst a respectable landed residential district, Luxus Hills enjoys a hushed, private environment. After dinner, take an evening saunter. The low-rise houses here provide a refreshing change of scene from the towering skyscrapers in the city, while the lush greenery gracing the streets instantly puts your mood at ease. Come home to Luxus Hills now.
(5 / 5)
---
CONTACT US
Fill in the form below and get 1st hand info when Luxus Hills is open for preview.